R3 Development: Listening Leads to Learning
---
June 10, 2019 /
General Ministry
---
When it comes to healthy community engagement, one of the most important tools for making sure you are truly serving people well is listening. This looks like immersing yourself in the community and observing and listening to their needs, hopes, and dreams. How are people struggling? How can you walk alongside them to help change the trajectory of their lives? Listening also looks like making room at the table for those you serve to be heard, to provide feedback on their experience, and to share what's missing or still needed. When everyone has a voice that is valued, there's a great sense of inclusion and being known. But, what's most important, is actually using that gained insight to make your ministry better!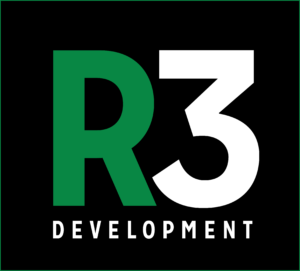 R3 Development, a community development organization specializing in "creating programs and ecosystems that improve economic futures for the youth of East St. Louis," has evolved over the years, and much of that can be attributed to thorough listening. R3 was started in 2015 by Rebirth East St. Louis, a youth discipleship ministry in the city. At the time, the Rebirth leadership identified a great need for youth mentorship and discipleship, but in the context of employment. As time went on, they discovered that their youth, growing up in generational poverty and surrounded by brokenness, needed a way to change the narrative of their lives, and the vessel by which that would be possible was employment readiness and job skills.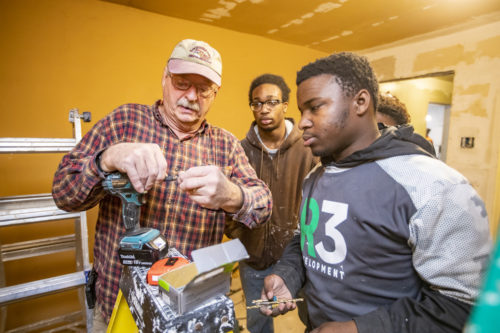 In 2014, Rebirth began to dream up a Housing Development Corporation with the goal of teaching youth construction/home repair skills and offering employment opportunities, while also renovating homes so that people in the community had safer, affordable housing (an issue they also discovered through listening). In 2015, Rebirth officially launched R3 – Restore Integrity, Respect Dignity, Revitalize Community – and set out to transform East St. Louis for the better. Since 2016, after some organizational shifts, they've not only grown tremendously, but their impact shows.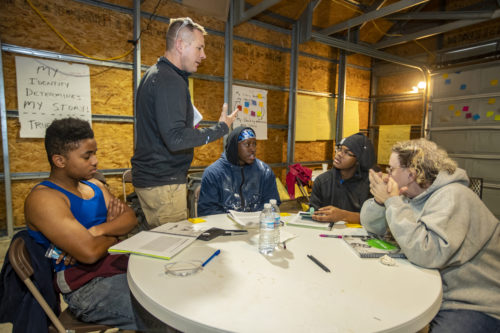 R3's Executive Director, Dave Kuntz, says their partnership with East St. Louis Charter High School has been instrumental in their success. The partnership has allowed them to engage more students and recruit volunteers, deepening community relationships. What's even more impressive though, is their approach to engaging the youth. Kuntz says, "Students have a voice in our programming and services, and because of this, we've been able to build trust. As a result, they've naturally played a key role in recruiting other youth. We also have staff interns (full and part-time) who were former students in our program, so they offer an inside perspective, while giving us a sounding board for whether or not something will be received well in their context, if something might be offensive, or what changes might be needed." This type of listening has been incredibly valuable in not only shaping and improving R3's ministry, but also deepening their relationships with youth.
Advice from Kuntz:
Context is important – you need to study and learn and observe to truly understand the population you're working with and how they got to where they are or why they need the things they do. Understanding the roots, the stuff below the surface of observable behavior, is the key to tackling issues in a more transformational, long-term way.
Remember that those you serve were, like you, also made in the image of God! They have a voice and are just as worthy to be loved and known. They also have wisdom and insight that can help you see things from a perspective that might be much different than your own. This can only help you serve them better.
Proximity brings empathy – the more you ask, and the more you listen, the more likely you will be able to show genuine compassion. You have to learn to get close to the pain, rather than trying to solve it from a distance. It's about living and serving incarnationally, like Jesus did. The one person who could have solved the world's problems from heaven, chose to enter the fray. He came near and sat with the broken, wept with the hurting and welcomed outcasts in a way that exuded grace like nothing else could.
*All Photos Courtesy of R3 Development.