Mission: St. Louis – "Affordable Christmas 2016"
---
January 4, 2017 /
General Ministry
---
On Saturday, December 3, 2016, Mission: St. Louis held their 10th annual Affordable Christmas event! Birthed ten years prior out of an awareness that traditional Christmas drives/donations often leave parents feeling shame or guilt for not being able to provide gifts for their families, Executive Director Josh Wilson knew that Mission: St. Louis had to find a better way to serve under-resourced parents at what is supposed to be a joyful time of year. Motivated by the Gospel, their approach is one that continues to provide parents with a dignified way to make Christmas special for their children.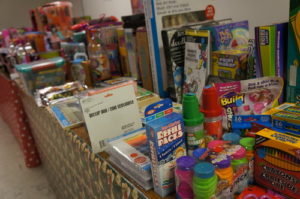 Financial donations and toy drives through local churches, partnership organizations, and community members provide gifts for the Affordable Christmas "store." Then, 100+ volunteers give their time and talent by setting up the event space (organizing toys by age groups/categories & festively decorating the room), and working the day of the event by assisting shoppers, wrapping gifts, and building relationships. On event day, parents walk through and purchase gifts for their families at drastically reduced prices, leaving with a sense of dignity from being able to not only pick out their children's gifts, but to also buy them.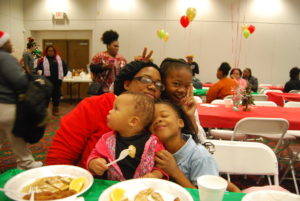 This year, after moving to a new and more spacious building, Mission: St. Louis was also able to provide a festive breakfast to shoppers upon arrival. Jaci Pringle, Communications & Volunteerism Vista, recalls, "When shoppers checked in at registration, they entered our waiting room, where they were able to eat a hot meal and meet other families as well as volunteers. It was an incredible experience to walk into a festive room of smiling faces, where families and volunteers were sharing a meal, listening to Christmas music, waiting to shop. It felt like Christmas was in the air and hope was in the room."
By 11:00am, the room was mostly empty and 228 families and 816 children were served! With its continued success and the joy it brings families year after year, Mission: St. Louis hopes to hold "Affordable Christmas" for years to come. For more information, and to see pictures from the 2016 event, click here.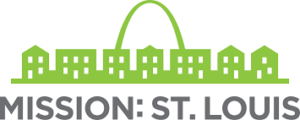 3108 N. Grand Blvd., St. Louis, MO 63107
www.missionstl.org