CULTIVATE: A Learning Cohort for New Volunteer Managers [Application Now Open Through Jan 15, 2024]
Date/Time
Monday, January 15, 2024

Location
Send Me St. Louis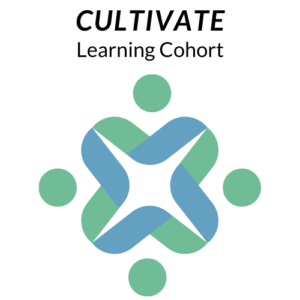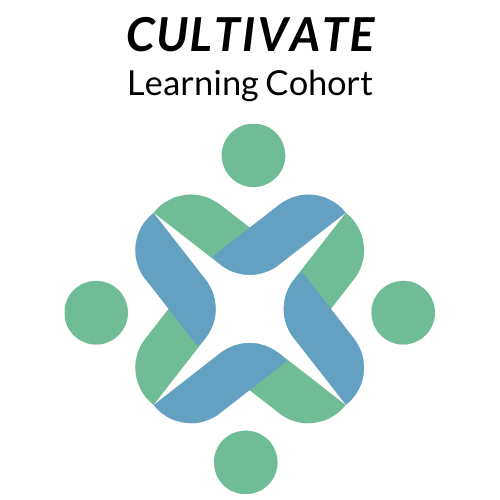 A learning cohort for Christian volunteer managers new to the field with "new" loosely defined as those who have been in their role for less than a year or those who feel like they need to hit the reset button. The learning cohort will provide participation in gatherings focused on "deeper topics" related to volunteer management that line up with Send Me's lens and expertise and access to area volunteer management training.
Why
Being new to the work of volunteer management can feel overwhelming. You are potentially learning both a new profession/role and a new church or organizational culture. Through all the onboarding, it is important to remember how important and sacred your work is. You have been entrusted with the responsibility of helping unleash peoples' God given potential, helping them connect their gifts, passions, and talents to God's work through your church or organization.
While there are plenty of "nuts and bolts" to learn, Send Me also believes it is important to ask deeper questions about your work as a Christian in the volunteer management field. With this cohort, Send Me is working to create a unique space that leverages our Gospel-focused lens, helps cultivate a solid foundation for the work, and provides access to the tremendous volunteer management resources of other training organizations in St. Louis (e.g., Metropolitan Volunteer Management Association, Network for Strong Communities, and United Way of Greater St. Louis).
Applications
Accepting now through January 15, 2024. Apply Here.
Capacity
Seeking 10-12 participants
Participant Expectations
Participant context – church, faith-based nonprofit, or person of faith in a secular setting
Paid or unpaid
"New" to the role or position; just starting or seeking a reset
Have the bandwidth to commit to this experience.  Send Me and its partner organizations will work hard to deliver quality content and a platform for growth, but participants who wish to gain the most from the experience need to be available and engaged in the learning process.
What's Included
Winter/Spring 2024 – Engaging gatherings and experiences led or facilitated by Send Me St. Louis:
Tuesday, February 13, 9:00 am – 12:00 pm – Spirituality/Theology of Volunteering

While plenty of volunteer management best practices cross the faith-based/non-faith-based sectors, those who approach the role with a Christian lens bring a different motivation to the work. Jeff Cloeter, Senior Pastor at Christ Memorial Lutheran Church and author of Loved & Sent will facilitate an interactive discussion on the spirituality and theology of volunteering, helping to establish a proper foundation for your work with volunteers.

Tuesday, March 12, 9:00 am – 12:00 pm – The Impact of Your Personality on Your Role as Volunteer Manager

An effective Volunteer Manager knows who they are and how that can both help and hinder their work, with a staff team and/or with volunteers. This session will help participants reflect on the findings and implications of the Working Genius Assessment, which is included in the cohort cost and will be completed prior.

Tuesday, April 9 & Tuesday, April 23, 9:00 am – 12:00 pm – Best Practices for Effective Volunteer Management

United Way of Greater St. Louis will lead these two sessions which will cover the basics of effective volunteer management. Topics include the importance of purpose statements, recruitment strategies, the necessity of quality supervision, and insights on volunteer retention.

Tuesday, May 14, 9:00 am – 12:00 pm – Leading Well as a Volunteer Manager

A volunteer manager may not make high-level decisions for their church or organization, but your efforts to effectively manage and lead volunteers impacts everything! A specific "leadership topic" will be selected during the application process and confirmed at the first gathering.
Summer/Fall 2024 – Capstone Project
New for the 2024 cohort, the Capstone Project is intended to provide structure and accountability to participants, prompting them to develop and execute a project that will benefit their work with volunteers.  Ideally this is something the participant has been wanting to work on (recruitment plan, marketing plan, retention plan, etc.) and this component of the cohort will provide the impetus to develop the plan. Three gatherings will help participants make progress:
Thursday, August 22, 3:00 pm – 4:00 pm – Capstone Project Kickoff

In conjunction with Send Me St. Louis' Fall 2024 Ministry Leader Meet & Greet, participants will be invited to come early to learn about the Capstone Project. Participants are invited to stay after for an open house meet & greet (4:00 pm – 6:00 pm) with other ministry leaders from the Send Me network.

Tuesday, October 8, 3:00 pm – 5:00 pm – Happy Hour Check-In for Capstone

Time to connect with fellow cohort participants, capstone check-in, and opportunity to troubleshoot obstacles/opportunities.

Tuesday, November 12, 9:00 am – 12:00 pm – Capstone Presentations and Debrief

Participants will gather to present their Capstone Projects. During the second half of the morning, the cohort will debrief and reflect on the overall experience, distilling key themes, takeaways, and next steps to thrive in their role.
Professional Development Opportunities – membership/access to (participants will select one of the following at the first cohort gathering):
Cost to Participate
$75 per participant* (value $250+)
*Financial assistance is available; please contact Matt Miller at Matt@SendMeStLouis.org to discuss.
Interested?
Next Steps
After completing an application, you will be prompted to schedule a short Zoom call with Matt Miller (Send Me) and Rebekah Miller (Lutheran Foundation) to discuss.
Do you know someone else who might be a good fit? Share this webpage.
Questions?
Contact Matt Miller at Matt@SendMeStLouis.org