Community Organizing: What Can It Teach Us About How to Effectively Listen To, Engage, and Build on the Assets of a Community?
Date/Time
Tuesday, April 5, 2022
9:00am - 11:00am
Location
Intersect Arts Center (3636 Texas Ave., St. Louis, MO 63118)
Focus on the basics of community organizing and its implications for ministry and healthy community engagement.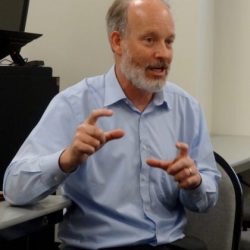 While the phrase "Community Organizing" can elicit a variety of reactions depending on your experience and context, it is an effective way to engage, center, and mobilize a local community in pursuit of a flourishing one. Send Me is excited to welcome Rev. David Gerth, Executive Director at Metropolitan Congregations United, to build on principles outlined during last fall's Asset Based Community Development training.
---
COVID PROTOCOL:
Location and COVID protocol subject to change based on state of COVID-19 in our community. Please watch our emails and website for any updates.
Thanks for your understanding as we all work to keep our community safe.