Changing the Charity Paradigm: A Half-Day Workshop
Date/Time
Wednesday, April 26, 2017
8:30am - 12:30pm
Location
Salem Lutheran Church - Affton, MO
High Value, No Cost!
Send Me St. Louis has been at the forefront of advancing the conversation related to a better, more transformative way of serving the poor and marginalized. Given the significant interest in this topic, we have teamed up with The Lupton Center to offer a dynamic, research-based workshop focused on sparking imaginations, taking participants deeper into the key principles of effective outreach, and providing the next, best steps for those seeking to transform the way they serve those in need.
*Workshop content will borrow heavily from Robert Lupton's well-known book, Toxic Charity.
Presenter: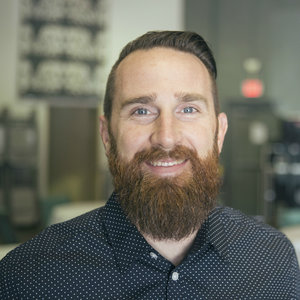 Dr. Shawn Duncan is the Director of Training & Consulting at The Lupton Center Atlanta, GA. There, they focus on training others to re-imagine charity in ways that will transform lives and restore communities. Shawn has spent the last 16 years in ministry and describes his professional and academic pursuits as motivated by one thing: "a driving desire to see the church fully participate with God in His mission in the world."