Asset-Based Community Development: What Can it Teach us About Healthy Community Engagement?
Date/Time
Tuesday, October 26, 2021
9:00am - 11:00am
Location
Online via Zoom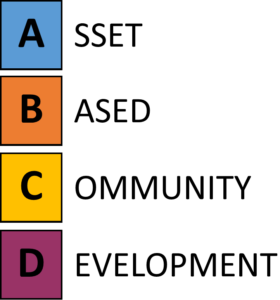 For some, the pandemic exposed a lack of connection to and understanding of their communities.  Moving out of the immediate COVID crisis, churches and nonprofits have the opportunity to rethink how they engage, serve, and love their communities.  One important tool for healthy engagement is Asset-Based Community Development (ABCD).  ABCD is a mindset and approach that can better position us to connect with our neighbors, learn who they are, how God has gifted them, and join with them for the flourishing of the community.  Join Send Me for a workshop aimed at exploring ABCD and its implications for engaging our communities.