3rd Quarter Christian Volunteer Managers Network Meeting
Date/Time
Tuesday, September 17, 2019
9:00am - 11:00am
Location
Lutheran Hour Ministries (660 Mason Ridge Center Dr., St. Louis, MO 63141)
High Value, No Cost!
This quarter's topic: Recruitment and Retention of Underrepresented Volunteer Populations.
Gather with others from St. Louis area churches & agencies to discuss what works, what doesn't, and how to best manage your volunteers. Rick Skinner, Vice president of the United Way's Volunteer Center, will be co-presenting this training. We will also be joined by two local practitioners who have made strides in identifying and engaging an "underrepresented" volunteer population.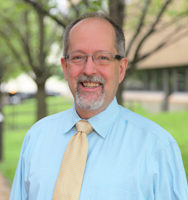 ---
Rick Skinner has championed the volunteer movement for more than 30 years. As Vice President of the United Way Volunteer Center, Rick leads strategy and operations to equip nonprofit agencies and Fortune 500 corporations to strengthen volunteer management programming to meet the region's most-critical needs.
---