1st Quarter Christian Volunteer Managers Network Meeting
Date/Time
Tuesday, February 7, 2017
9:00am - 11:00am
Location
Lutheran Hour Ministries (660 Mason Ridge Center Dr., St. Louis, MO 63141)
High Value, No Cost!
This is the first CVMN meeting of 2017! Join with others from St. Louis area churches and organizations to discuss what works, what doesn't, and how to best manage your volunteers effectively. This meeting's topic will be: Leveraging Social Media for Volunteer Engagement.
Presenter: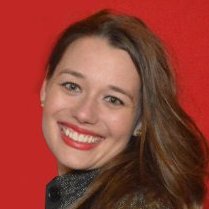 Annmarie Wallis is the Writer and Producer at Lutheran Senior Services in St. Louis, Missouri. She has a bachelors in Communication from Concordia University Irvine, specializing in public relations and mass media. Developing the stories of impact, Annmarie leads Lutheran Senior Services in sharing its mission of Older Adults Living Life to the Fullest.