Ascension Lutheran Church – Nepalese Ministry
---
March 1, 2017 /
General Ministry
---
Change. Sometimes it's the culture around us changing. Other times, it's the culture within that must change in order to meet the needs of the community. In the case of Ascension Lutheran Church in the St. Louis Hills, it was a matter of both. About six years ago, Ascension began partnering with Christian Friends of New Americans (CFNA) to love and serve the Nepali refugees in St. Louis. Three years later, when Pastor Matt Clark stepped into his call at Ascension, he continued moving his congregation into deeper ministry with the Nepalese community. In fact, their current strategic plan now has the Nepalese Ministry as a visible part of the church's mission. They are committed to intentional ministry with the Nepali and have made it evident to all who attend the church. Pastor Clark says, "This is what God has called us to do! And I try to keep that message consistent, in Bible Class and from the pulpit."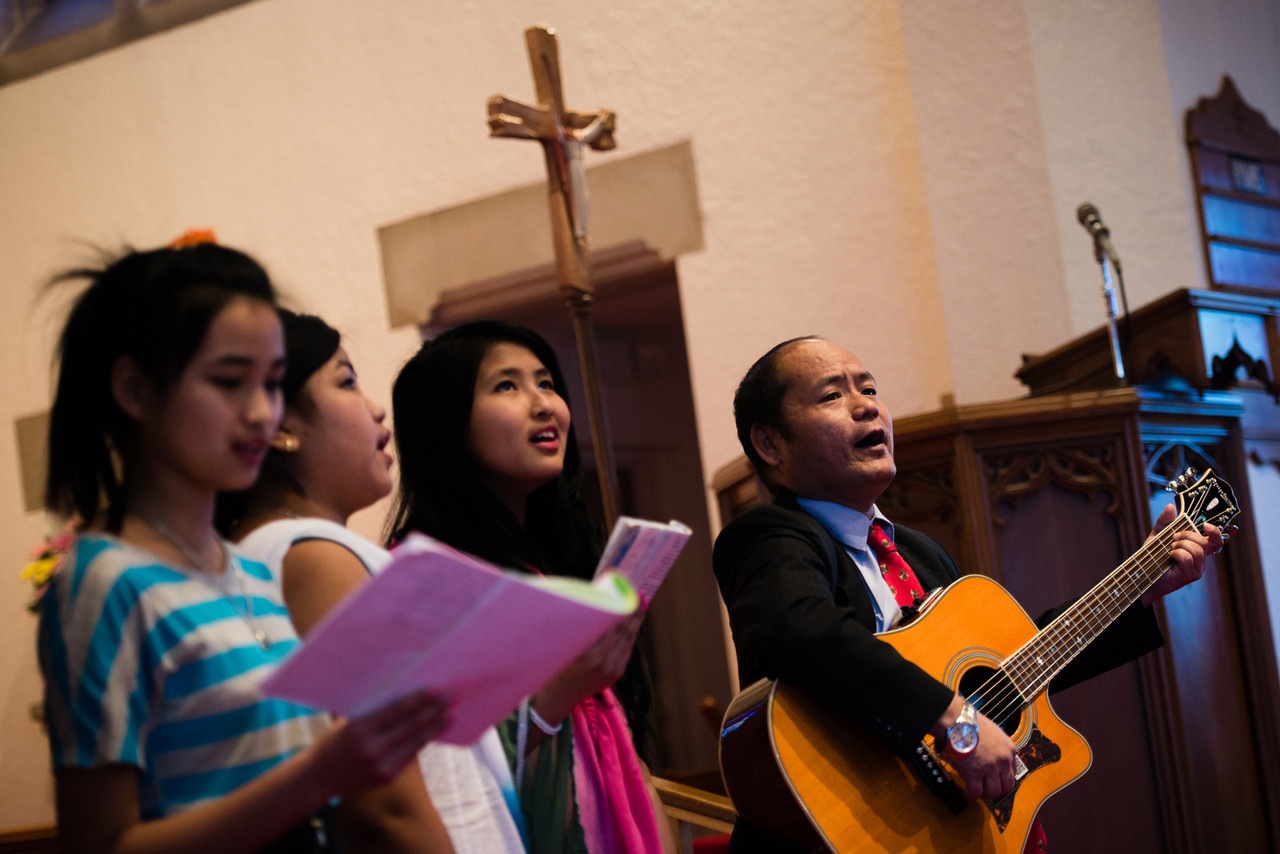 From the beginning, the congregation was supportive of caring for the refugees. Now though, as the ministry has grown, most have
even embraced their new Nepali friends and have been open-minded to integrating the Nepalese into Ascension's worship activities. An essential piece to Ascension's thriving Nepalese ministry was hiring Gagan Garung, a Nepali evangelist, as a part-time staff person in the church (he is also hired part-time with CFNA). His main role is to deepen relationships with the Nepali and help bridge the gap between the two cultures (and the language barrier).
Three times a month, Gagan and other teachers hold a Bible fellowship at CFNA's Peace Center, and on the 1st Sunday of every month, Ascension holds a joint worship service, Bible class, and Sunday school with their Nepalese neighbors. The Gospel is read in both English and Nepali, and a Nepali song led by the Nepali congregants is sung. Congregation members help transport the average 40-50 Nepalese who attend the 1st Sunday services and nearly half of them have now been baptized! During the week, many of them also attend home Bible studies, cramming 20-30 in one apartment. It is clear that God is at working through this ministry, and both Ascension and the Nepalese are working together to further explore how to more deeply integrate the Nepali into the life of the church.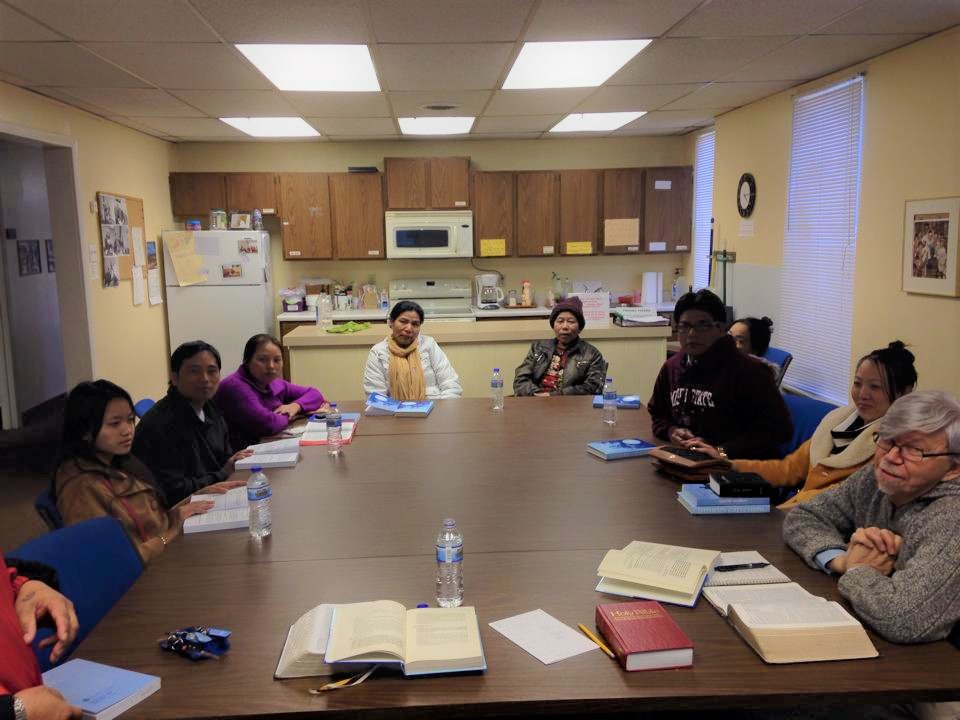 If there is one thing Pastor Clark has learned, it is the importance of raising up an indigenous leader who can be the link between the church and those it is serving, no matter what type of ministry. Ascension recognized their struggles, as well as Gagan's leadership qualities, assets, and passion for the Gospel, and they knew they needed to empower him to lead in order for the Nepalese ministry to grow. Having someone who knows the culture, the language, and the background has been a game changer!
If you'd like to hear more about this ministry (and others!), come out to Send Me St. Louis' event, "Serve BOLDLY Amidst Change: An Evening of Possibilities" on May 9th! Click here to register!

Ascension Lutheran Church
5347 Donovan Ave, St. Louis, MO 63109