Overview
Send Me St. Louis works with churches and faith based agencies in the areas of volunteer management and community outreach. Through a variety of low- and no-cost workshops, one-on-one consultation, resource libraries, asset mapping, and individually tailored trainings, we are prepared to walk alongside your congregation or organization. Whether you're still dreaming of your next great outreach strategy or just looking for ways to keep polishing your existing volunteer program, we're available to help you take the next step forward.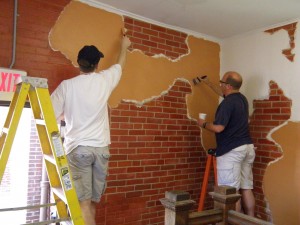 Because we are wholly funded by Lutheran Foundation of St. Louis, we have the freedom to work at your pace and on your time. Your agenda becomes our agenda.
If your congregation/organization is supporting your volunteers or your level of engagement in your community, Send Me St. Louis has something for you.  Send Me St. Louis can walk with you as your congregation explores opportunities for strengthened social service outreach ministry and meaningful service.